John "Jack" Hurley, PA'68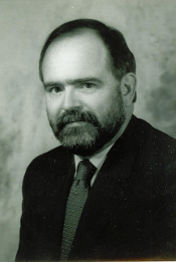 Jack Hurley is quick to credit his student years as a Husky for helping to propel his successful career in finance. "The one thing that Northeastern gave me was a real entrée into what became my profession, my life's work," he shares. "And for that I am very grateful."
After obtaining his master's degree in professional accounting from Northeastern in 1968, Jack worked in New York City for several years. He returned to Boston in 1972 when he joined his father's accounting firm. He succeeded his father as managing partner and in 1987, the firm merged with KPMG LLP, one of the world's largest audit, tax, and advisory services leaders. Currently, Jack works as an independent consultant and is based in Florida.  
Since 1987, Jack has lent considerable service to Northeastern's governing board—as both a university overseer and as a corporator. He has also shared his professional expertise as a member of the financial affairs committee, a standing committee of the Board of Trustees which has general oversight of the funds and investments of the university.
In addition to his volunteer leadership, Jack supports Northeastern's students through scholarships in the College of Business Administration. He is strongly committed to education, a belief that he learned from his parents—and to honor them, he established the John J. and Clara M. Hurley Scholarship Fund at Northeastern in 1989. He is also a member of the university's Frank Palmer Speare Society.
Jack holds a bachelor's degree from Saint Anselm College in New Hampshire.