Janet Smith, JD'79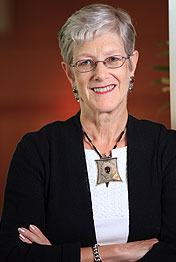 Massachusetts native Janet Smith was born in Leominster, the "plastics capital of the world, renowned for making pink plastic flamingos," and originally planned to follow her mother's path as a teacher. She was drawn to the Midwest for college, where she attended Oberlin.
In the 1970s, Janet decided to pursue a career in law. She returned to her home state to study at the Northeastern University School of Law, where she received her JD degree in 1979. During her time as a student, Janet pursued four separate co-ops, including one at Rackemann, Sawyer and Brewster. That connection later led to a job as an associate at the firm in 1984; she has worked there ever since. After many years as a partner in the firm, she currently serves as Counsel while progressing toward full retirement.
Janet has been listed in The Best Lawyers of America for more than 10 years and has been elected a Massachusetts Super Lawyer each year since 2004. She concentrated her practice in the areas of estate planning and the administration of trusts and estates with a particular focus on issues affecting entrepreneurs and business and real estate owners. As a specialist in estate planning, she has served on numerous national, state and local committees relating to that area.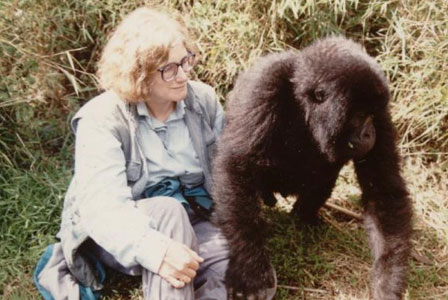 In 1990, during a safari to Africa, Janet was approached by a gorilla in Zaire (now the Democratic Republic of the Congo).
Janet was instrumental in helping Northeastern develop its planned giving program in its early stages, and she worked as a volunteer with staff to educate alumni about how to use estate planning to benefit the University. A consistently generous donor to many areas of the Northeastern University School of Law, Janet is also an active supporter of the law school library. In addition, she has made a planned gift which will eventually benefit the law library.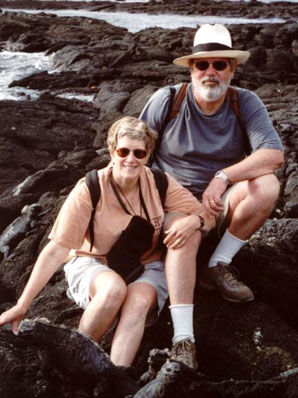 A wildlife enthusiast, Janet traveled with her husband Bob Woodburn to the Galapagos Islands in 2001.
She has served Northeastern in key volunteer roles since 1990, first as a member of the Northeastern Corporation, then an overseer, and later a trustee. In all these roles, she has shared her legal expertise and knowledge of estate planning. Since 2009, Janet has continued to serve the university as a Lifetime Trustee Emerita. On the academic side, Janet taught at NUSL as an adjunct professor of law in estate planning.
Janet lives in the Boston area with her husband, Bob Woodburn, who is also a lawyer.