LIFE AT NORTHEASTERN
On why he chose Northeastern University:  "I was advised to by a guidance counselor in high school. I intended to go to work like my brothers and sister, then maybe go to college. He said to go to Northeastern. I applied, got accepted, got a scholarship, and that was it."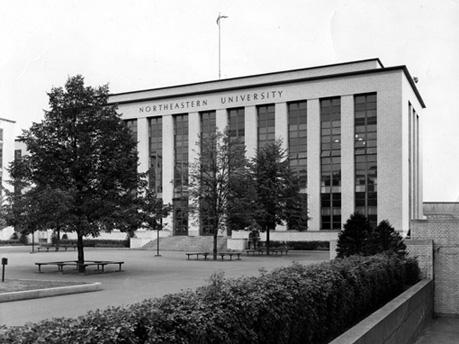 Northeastern in the late 1950s
On his moment of self discovery: "It happened before I came. The specific moment was when I was marching in a line carrying an eighty-pound bag. Cold, freezing, this guy outside was walking along, not carrying anything and telling me what to do. That's when I said 'Gee, what's he got that I don't have? I'm as smart as he is.'  What he's got is an education. I was probably 19 years old and I said 'That's it. Once I get through with the Navy, I'm going back to Northeastern.'"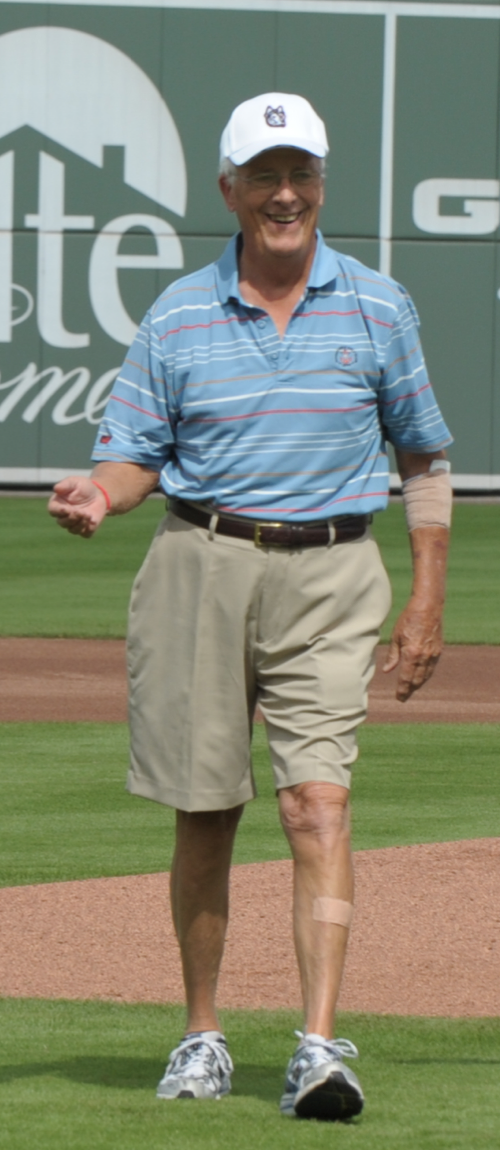 Don at JetBlue Park after throwing 
out the first pitch at the Huskies vs.
Red Sox Spring Training Game 2013
NORTHEASTERN REFLECTIONS
On how Northeastern shaped his personal and professional life: "I think Northeastern might have been my first big success...setting a goal...accomplishing it. That was very important in my life. It made me realize that I could set goals and that I could accomplish them."
On extracurricular activities, and working while going to school: "I was a member of Phi Beta Alpha fraternity for 2 to 3 years. I was in the accounting society and eventually became president of that in my senior year. I also worked with the Silver Mask. 
On what about Northeastern he's most proud: "They've raised the bar. The quality of the students, the quality of the faculty, the quality of the facilities...my goodness. Why wouldn't you be happy?"
On the greatness of Northeastern students: "It's like it's in the fiber of the building, in the stones in the quadrangle, or something...it's some vibe. If you look at the Northeastern students, they tend to be substantially more mature and focused than typical college students."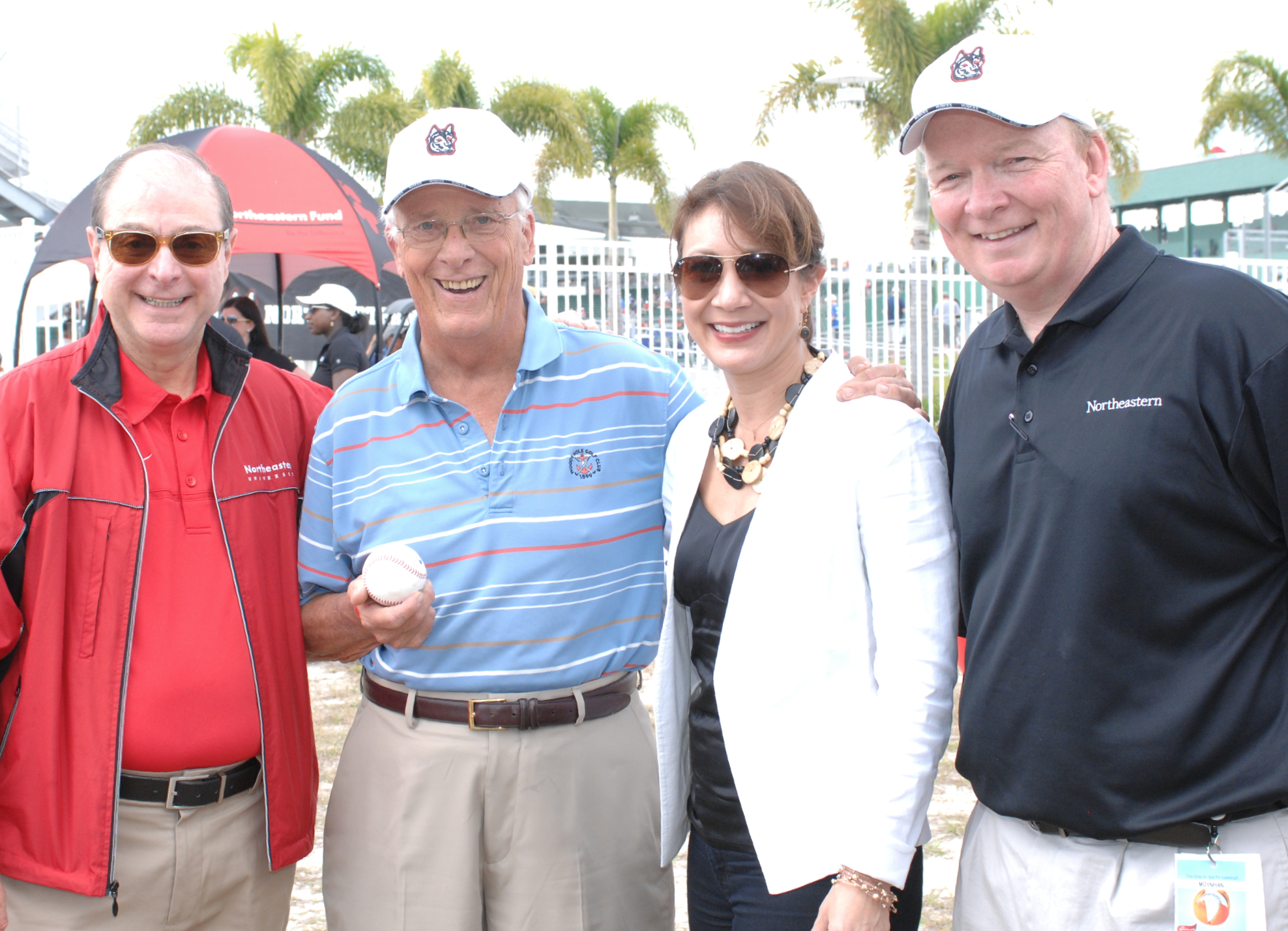 PHILANTHROPY AND GIVING BACK
On what has inspired his philanthropy: "I attribute all my success to the education I got at Northeastern. When I went out in the workforce, I used to feel sorry for the people I was competing against, honestly. So, I credit Northeastern with either instilling in me the work ethic, or the knowledge, or both, that I was able to apply. I just wanted to give something back."
CAMPUS TRANSFORMATION AND GREAT MOMENTUM
On today's campus and how it differs from when he attended Northeastern: "Good grief! If you could only bring back to the university graduates that got out in the 50s and 60s. Their minds would be blown away."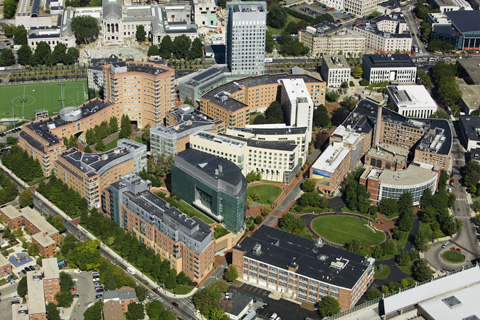 An aerial view of Northeastern University today.
This interview is available in its entirety in the Northeastern University Archives. University Libraries Archives and Special Collections Department.