On why he chose to attend Northeastern:
"I chose to attend Northeastern because I was interested in studying electrical engineering…and I wanted to go to a college in the northeast and in a major city. Also, I had a friend from high school that graduated the year before that was attending Northeastern, and he was a math major, so he gave me some insight into the science and math programs at Northeastern."
Listen to the full clip.

On the University environment during his student years and the evolution of the physical campus:
"Because it was a commuter school, Northeastern appeared, at the time I arrived, to not have as much activity as I would've expected on a college campus. I did not visit Northeastern before actually arriving on campus the first day…I appreciated the fact that it was a city campus, but I had no idea how urban it was until I got there."
Listen to the full clip.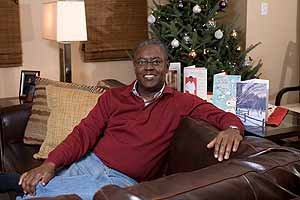 In 2006, James Turner joined the Boeing Company in Chicago as its director of global diversity.
On being a student during the time of the Civil Rights Movement and Vietnam War:
"I was a student at Northeastern starting in the mid-'60s through the early '70s, which was the period where the main things going on in America were protests against the Vietnam War as well as the advancement of the civil rights movement…"
Listen to the full clip.

On how he became involved in supporting Northeastern and his co-op experience:
"I found out about the Northeastern giving program shortly after graduation when I received a postcard from the alumni office…"
Listen to the full clip.

On academic life at Northeastern while he was an undergraduate student:
"I found academic life at Northeastern to be rather challenging, in that I was in engineering initially. One of the things that I had to learn is that I was responsible for what happened with regard to my livelihood, and that I had to advocate for myself."
Listen to the full clip.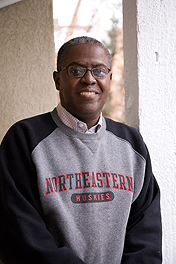 James Turner majored in psychology while at Northeastern, graduating with his degree in 1971.
On why he supports scholarships at Northeastern:
"One of the reasons that I support Northeastern, and particularly the scholarship for black students…[is because] I remember so many having to actually leave school for a semester or even permanently because they didn't have the funding. I really think that Northeastern is a great institution and I wanted to do something to help more, not only black, but other minority students, be able to have the financial assistance to continue their matriculation."
Listen to the full clip.

This interview is available in its entirety in the Northeastern University Archives. Photos: Heratch Ekmekjian, Powell Photography, Inc., and University Libraries and Special Collections Department.